Why Millennials are crazy about analog photography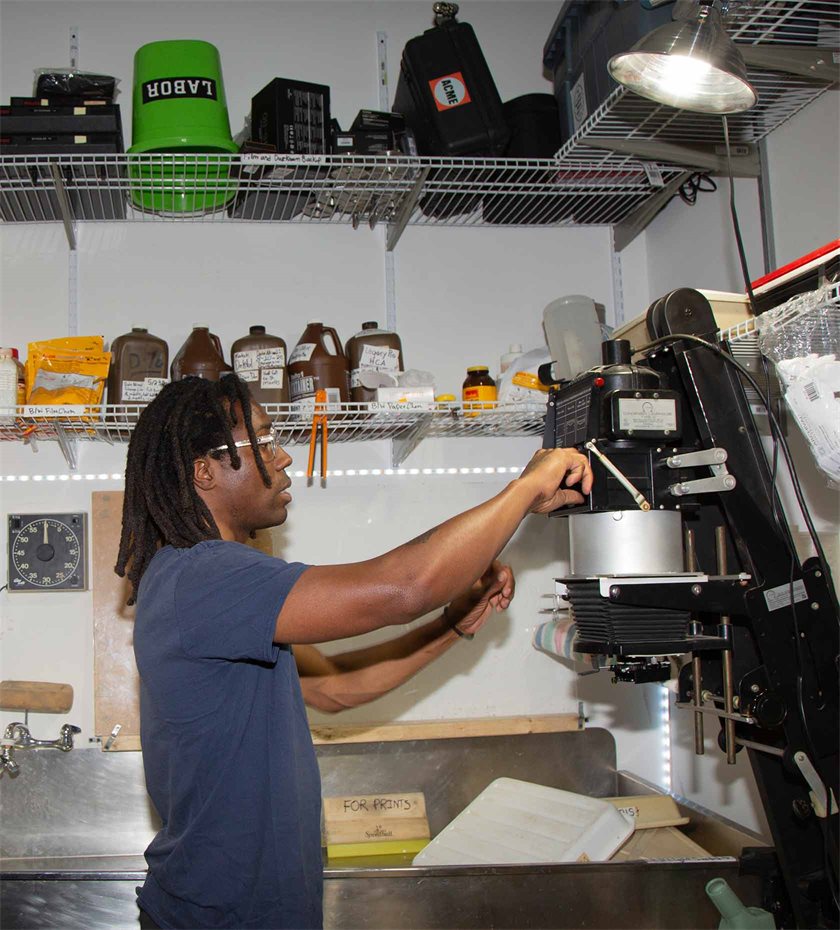 Chris Cook is a Brooklyn-native photographer, who was first introduced to film photography by his friends in the skateboarding community. In a skatepark in the Lower East Side of Manhattan, Cook began documenting their life and commenced his journey of photography with his first analog camera: a Canon AE-1. He has never taken formal photography lessons, but since he first picked up a roll of 35 mm film at age 19, he has continually been educating himself within the field.
Today at age 27, Chris Cook has built his own dark room. It is situated in a shared office space in Bushwick - a neighborhood that for the past ten years has been attracting thousands of young, creative artists. 'You're with other creatives, which makes you more focused. There are a lot of different artists, so if you step out and see a painter working on something dope, it motivates you'.
Millennials still read books
I ask him if there is enough information on YouTube to learn all the aspects of developing and printing photos, but he answers: 'believe it or not, I actually use books' and pulls out a copy of 'Black and White Photography: A Basic Manual' by Henry Horenstein, which was first published in 1974. Cook's studio is filled with vintage equipment that he finds at thrift stores or is handed down to him by senior photographers, who are retiring their analog practice. Everything from a Polycontrast Filter Kit to an Omega Type D enlarger that was originally built in Queens, New York now has it place in his studio.
Before Chris Cook had this space, he used to develop his film in his parents' bathroom with his mother's voice sounding in the back of his head: 'Make sure you don't spill any chemicals on my countertop'. His parents wanted him to become a city worker, but photography quickly took over most of his time. After working at the Tribeca-based camera store, K&M Camera, he started to see photography as a viable career choice. 'If you do something you love, it doesn't feel like work'.
A timeless experience
So why film? Cook enjoys the lengthy process of making the single photograph come to life. In a world where practically everyone has a camera in their phone, Cook experiences a respect for every frame he shoots on film. The time spent carefully developing the film then seeing the negatives come to life through the enlarger feels more satisfying than the quick snapshots that only live on a hard drive.
After a skateboard injury he stopped going to the skatepark to shoot and his focus shifted to creating an archive of the lived experience of New York City. It only takes a quick glance at his Instagram profile to get a feeling of history in the making. 'My main goal is to archive everything. New York is changing rapidly'. Bushwick is no exception to this rapid change. From 2009 to 2017 prices for a 2-4 unit building in the area increased by 179% as the amount of residents identifying as white has doubled.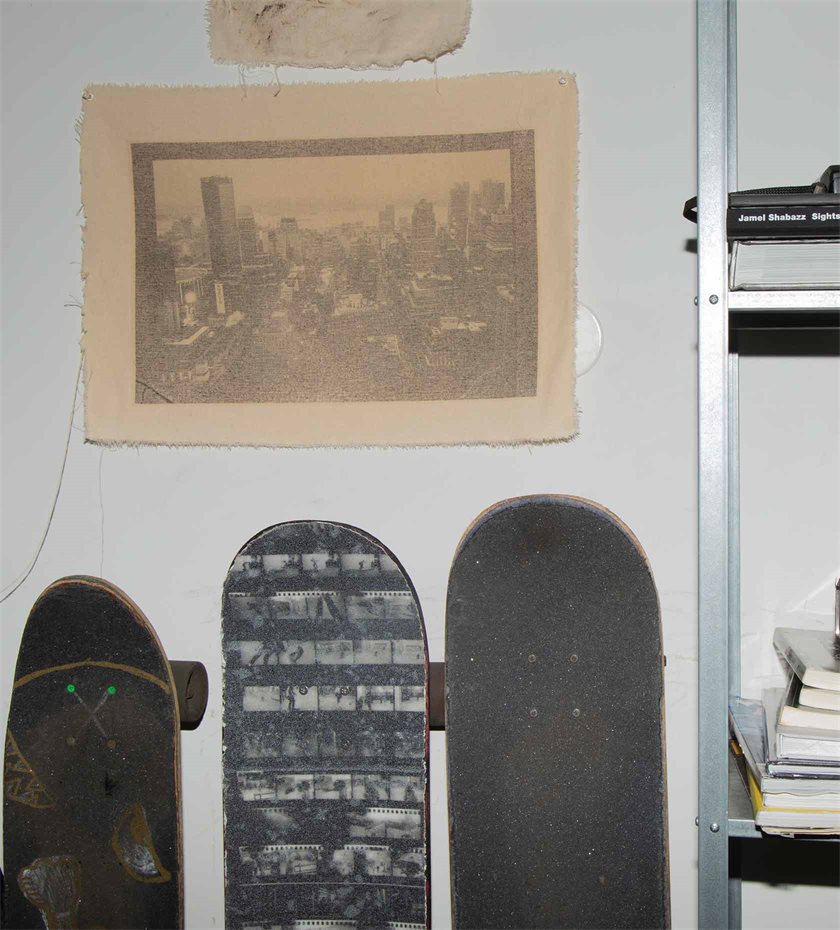 Cook shows me a print from one of the first Black Lives Matter protests he went to in 2017. He explains how he meticulously had to burn the edges because he accidentally opened up the back of the camera while shooting. He's been very active in documenting the current civil rights protests around the city, capturing portraits of the demonstrators with his film camera. As he flips through several binders of negatives and prints he tells me that he's in the process of putting together a photo book with images from the Black Lives Matter movement over the years. With the 2020 election right around the corner, Cook also plans on traveling to Washington D.C. to document a defining moment in politics where the stakes are higher than ever.
Prices for analog on the rise
Cook agrees that for some assignments digital is more convenient, but he's also a firm believer that 'the best camera is the one you have on you'. He shows me the notoriously lo-fi Holga camera and explains how he sees the limitations as a way to sharpen your creative energies.
Among Chris Cooks favorite cameras is the Polaroid SX-70. He's inspired by the way cameras were designed to have personality back then, compared to monotonous look of the digital cameras coming out now. Chris predicts that the prices for film cameras are only going to go up and numbers from eBay suggests that he's right. After supermodel and influencer Kendall Jenner flashed her 35mm Contax point-and-shoot camera at a Jimmy Fallon interview in 2017, the price of that very camera model instantly doubled from 450$ to almost 900$. Demand is at an all-time high and none of the heavy-hitters in the camera industry have put film cameras back into production.
'Sometimes I feel like I'm shooting through history' Cook says when talking about his collection of vintage equipment. The thought of what sort of images were shot by previous owners of the cameras fascinates him and he enjoys the thought of being able to pass on his camera and work for generations to come. 'I want to create images that are timeless'.